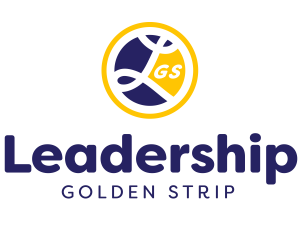 Leadership Golden Strip is a collaborative effort between the Fountain Inn, Greater Mauldin, and Simpsonville Area Chambers of Commerce, designed to develop and retain a knowledgeable and engaged workforce. Any interested individual who lives or works in the area is invited to apply. Membership with at least one of the three chambers is required.
Leadership Golden Strip opens doors for individuals with the desire and ability to shape the future of these vibrant communities. Through face-to-face meetings with city, county, and state leaders and on-site visits to local institutions, agencies, and organizations, participants explore the major issues and unique challenges facing the Golden Strip area.
Leadership Golden Strip supports the development of corporate and community leaders by:
Introducing participants to aspects of developing and maintaining a vibrant community;
Establishing dialogue with a wide range of community leaders;
Encouraging engagement in activities which contribute to the betterment of the community;
Providing employers with a source of knowledgeable and trained leaders who will have a positive impact on the business community.
The selection committee looks for applicants who:
Demonstrate a passion for their community as evidenced by active involvement;
Possess a record of achievement in community and civic activities, indicating a desire to lead;
Possess high standards of personal quality and integrity;
Show a dedication to commit the time required for the program; and
If employed, have the endorsement of their employers or some indication the employer would not object to their taking time from work to participate in the program.
CLASS 3 SCHEDULE
Orientation: An Orientation Session will be held on Wednesday, January 13th. Activities will begin at 8:30am and the location will be shared with accepted applicants.
Monthly Class Sessions: Monthly sessions will be held on the second Wednesday of each month. Plan for these sessions to last all day (begin at 8:30am and end by 5:30pm) unless otherwise noted. Class members will be responsible for their own transportation on in-town days, but carpooling will be encouraged.
Graduation: A formal graduation ceremony for Leadership Golden Strip Class 3 will be held in the late Fall of 2022. The date will be shared with the class and community as soon as possible.
Class Project: Time outside of the monthly class sessions will be required for completion of the group service project. More information about this project will be provided during Orientation.
TUITION, FEES, & SCHOLARSHIPS
Application Fee:  An application fee of $25 will be due with the completed application package.
Program Tuition:  Tuition for Leadership Golden Strip is $750 for Chamber members (any one of the three Chambers). Chamber membership is required in order for applicant to be considered. Tuition payments are to be made directly to the same Chamber with which you applied.
Scholarships:  Scholarships are currently available only for members of the Simpsonville Area Chamber. The scholarship application is available here.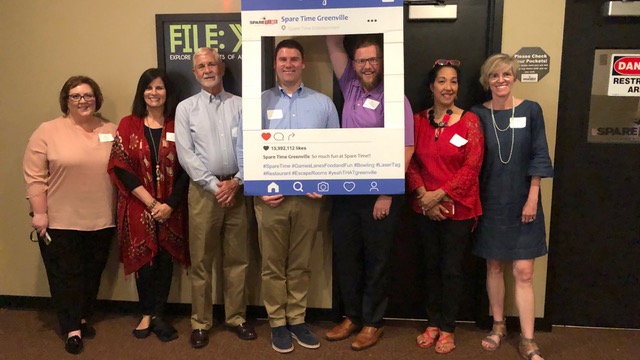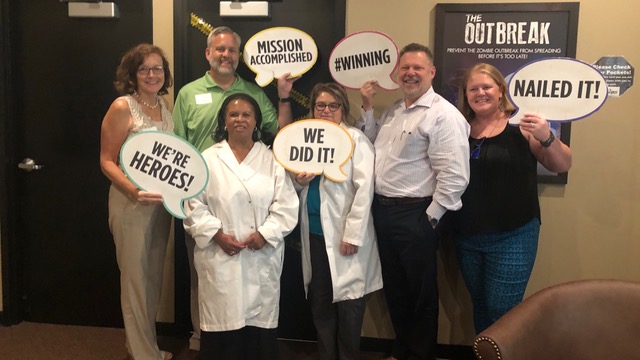 PROGRAM COMPLETION REQUIREMENTS
Class/Session Attendance & Decorum:  Participants are required to attend all monthly sessions during the LGS year. Absences could impact a class member's graduation status; and an absence requires full approval from chamber staff.
Dress will always be business casual, unless otherwise informed.
All information discussed in class is non-attributable. Comments and questions are encouraged during the sessions if they are in accord with the program.
Difference in opinions are encouraged. However, participants should strive to be objective and diplomatic and not argumentative. Effective leadership evaluates all sides of the issue before reaching an agreeable solution. Participants must be tolerant of views other than their own, and everyone's opinion is to be respected.
Group Project Participation:  Participants must take active responsibility for the class service project. The project is participant-driven and should benefit the Golden Strip community. Time outside of the monthly sessions will be required for the project. More information will be provided at the Orientation session.
Class Officers:  Class officers will be elected during the first session in January. The class can set additional officers and their roles.
Police/Fire Ride-Along:  Class participants will be required to participate in a scheduled ride-along with one of the following departments: City Police or Fire Departments in Fountain Inn, Simpsonville, or Mauldin. Waivers and required paperwork may be required by those departments.
City/County Council Meeting Attendance:  Class participants will be required to attend a City Council meeting or Greenville County Council meeting during their program year. The meeting schedules for all groups are available on each Council's website.
QUESTIONS?
Contact a staff member from any of the three chambers.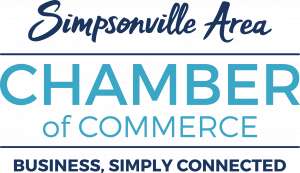 Allison McGarity
Simpsonville Area Chamber of Commerce
(864) 963-3781
amcgarity@simpsonvllechamber.com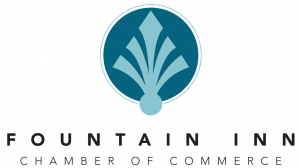 Marnie Schwartz-Hanley
Fountain Inn Chamber of Commerce
(864) 862-2586
meshanley@fountaininnchamber.org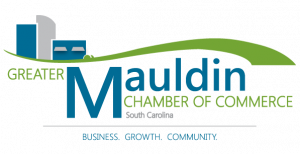 Pat Pomeroy
Greater Mauldin Chamber of Commerce
(864) 297-1323
pat.pomeroy@mauldinchamber.org