Leadership Golden Strip is a collaborative effort between the Fountain Inn, Greater Mauldin, and Simpsonville Area Chambers of Commerce. Members from the entire Golden Strip community are invited to apply for this dynamic program, designed to develop and retain a knowledgeable, engaged workforce.
Leadership Golden Strip opens doors for individuals with the desire and ability to shape the future of our vibrant communities. Through face-to-face meetings with city, county, and state leaders and on-site visits to local institutions, agencies, and organizations, participants explore the major issues and unique challenges facing the Golden Strip area.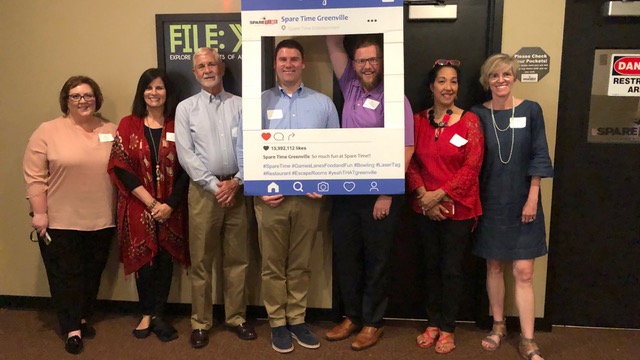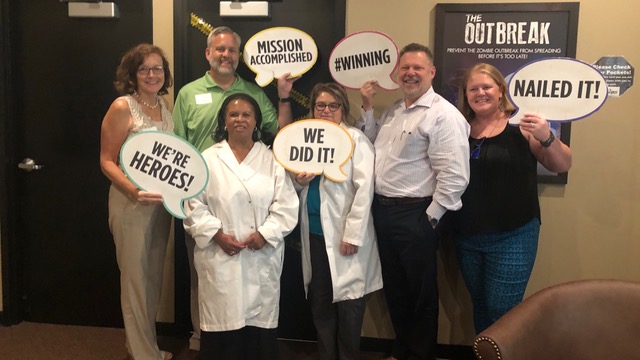 LGS Class 2 is made up of the following participants:
Brigid Benedict, Burroughs Elijah Elder Law Firm
Sara Carter, Greenville County Human Relations Commission/Financial Empowerment Center
Keri Driggers, Fountain Inn Chamber of Commerce
Heather Durbin, That Realty Group
Sara Findlay, Prisma Health/Hillcrest Hospital
JR Humphries, Simpsonville Area Chamber of Commerce
Chris Ingle, Envirocare Landscape Management
Joe Lanahan, Mauldin Recreation Department
Tamiko Lewis, Bundle of Joy Academy
Traci Newton, Spartanburg Regional Healthcare System/Pelham Medical Center
Cristina Ortiz, State Farm Insurance
Lyle Parks, Parks Family Dental
Carol Ruppel, Prisma Health Family YMCA
Diane Thomas, Greenville Technical College/Brashier Campus
Blake Whitaker, Pinnacle Financial Partners
Leadership Golden Strip Class 2's community service project involves the expansion of the Swamp Rabbit Trail to the Golden Strip communities.