2023 A-LIST AWARD WINNERS
Each year the Simpsonville Area Chamber of Commerce solicits nominations and votes for the BEST local businesses in various categories. In 2023, we received hundreds of nominations of local businesses and thousands of votes for our finalists. Winners were officially announced on August 17, 2023 at our A-List Awards Celebration Presented by Prisma Health. View our photo album here.
Winner: Five Forks Animal Hospital
Finalist: Paw & Order Dog Training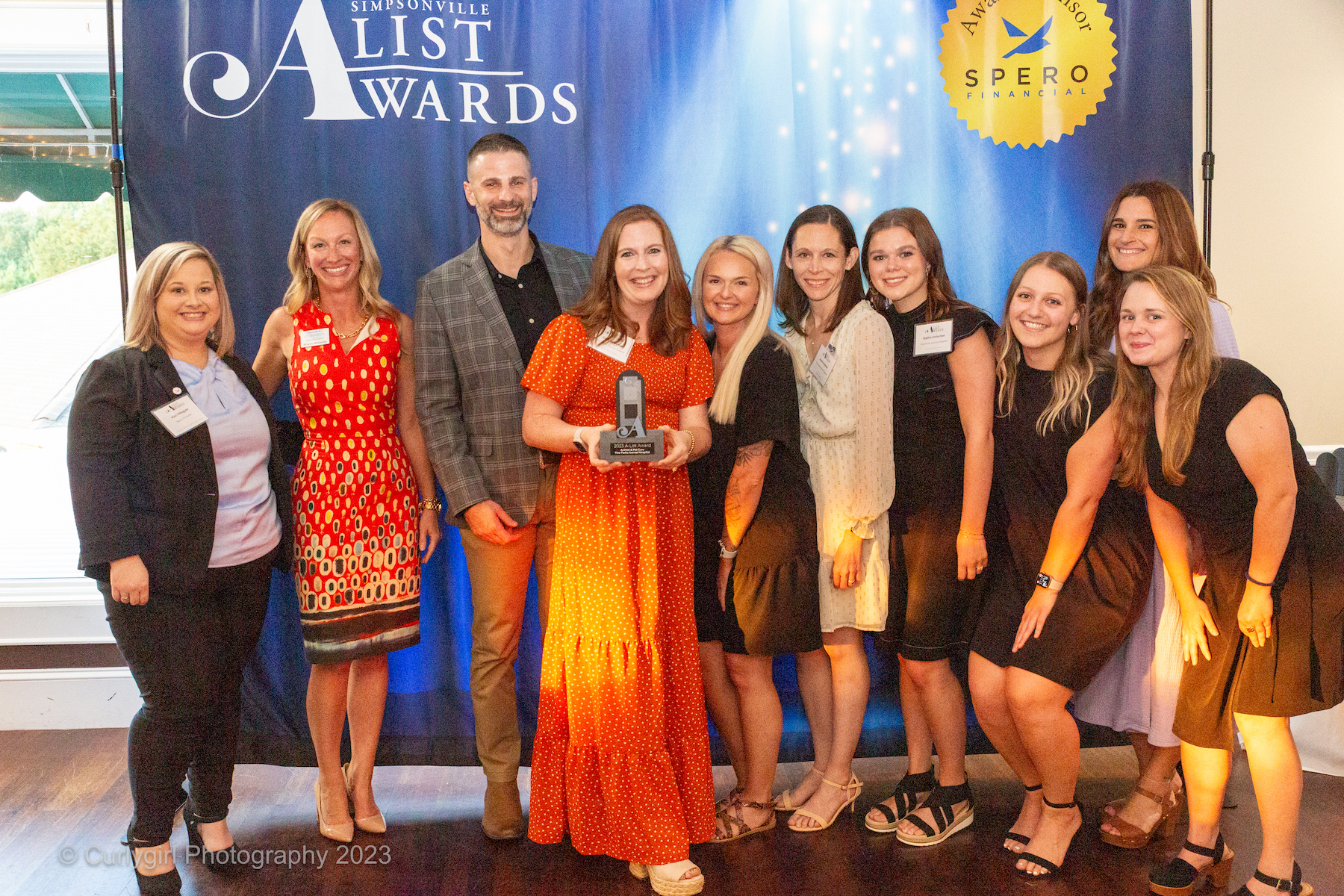 BANKING & FINANCIAL SERVICES
Winner: United Community
Finalist: First Reliance Bank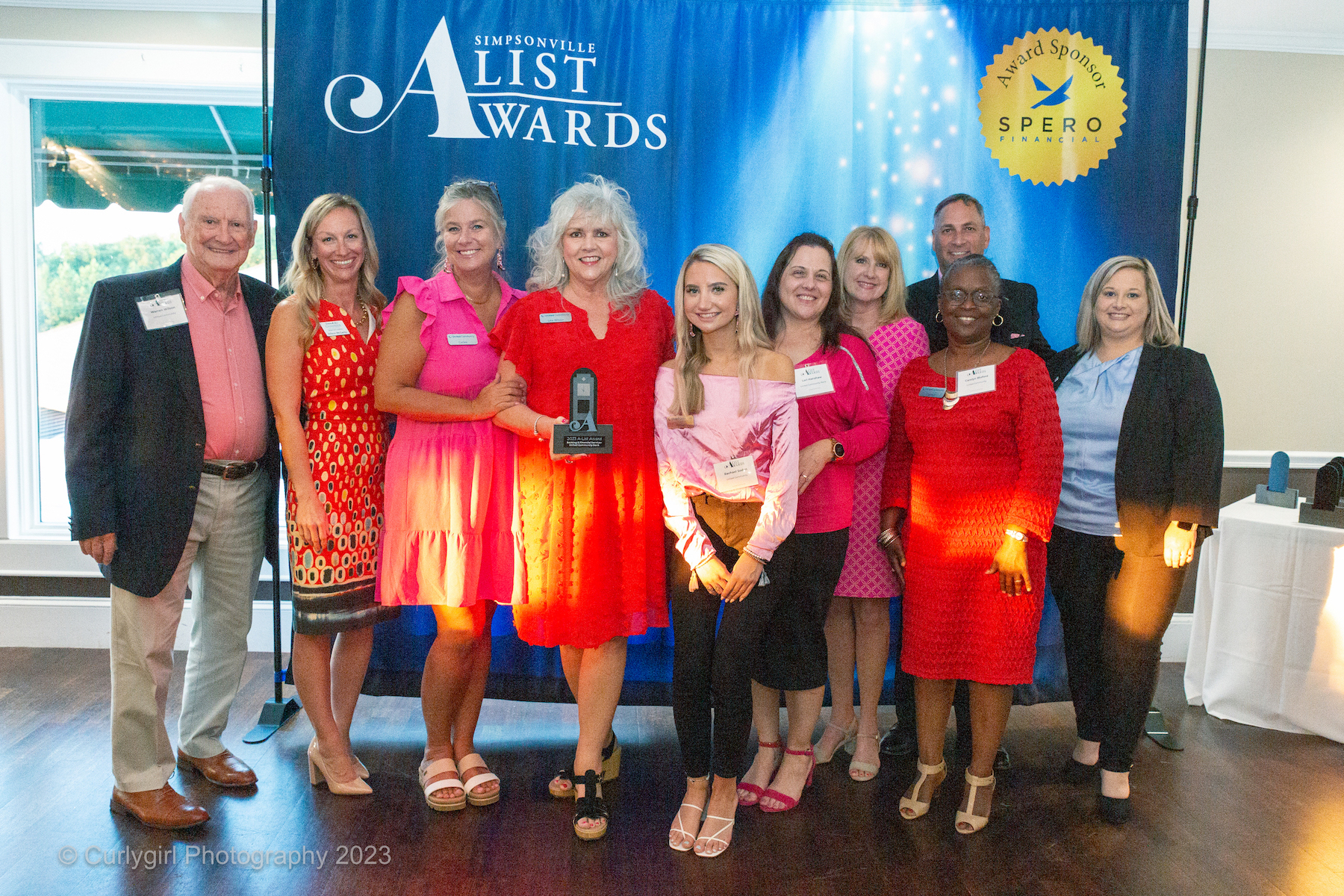 BEAUTY & PERSONAL WELLNESS
Winner: Bella Vita Spa
Finalist: MStudio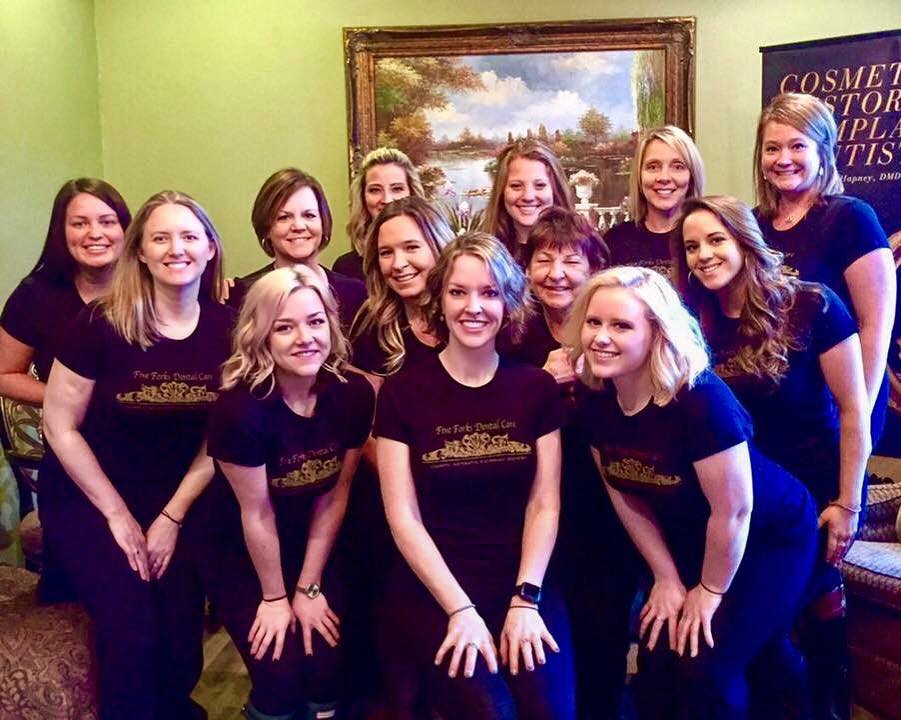 BUSINESS DEVELOPMENT SERVICES
Winner: PIP Marketing Signs & Print
Finalist: Sentext Solutions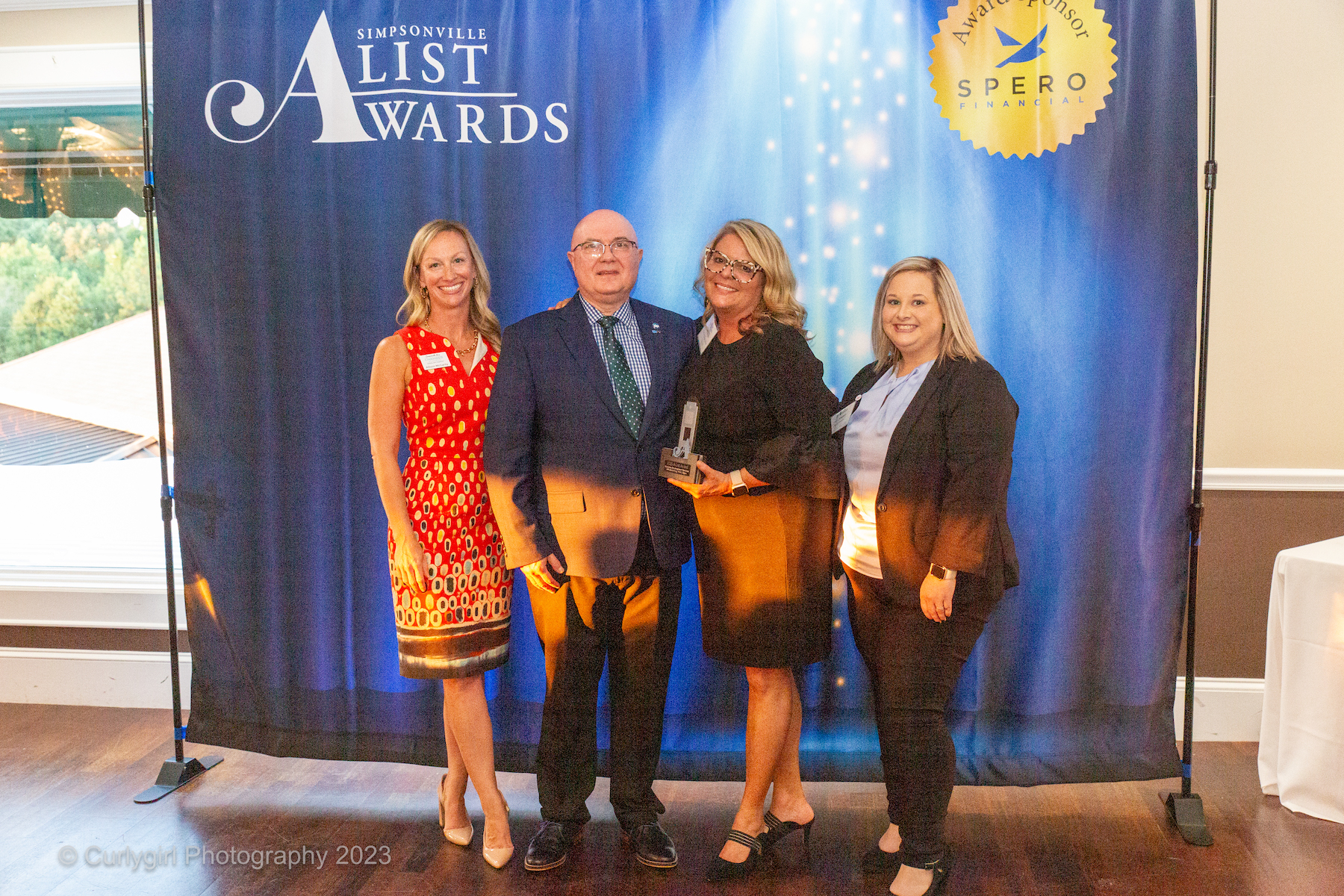 CHILDCARE & EDUCATION PROVIDERS
Winner: First Baptist Church CEC
Finalist: Divine Trinity House of Hope

ENTERTAINMENT & ATTRACTIONS
Winner: Clock Tower Taproom
Finalist: FH2 Cigars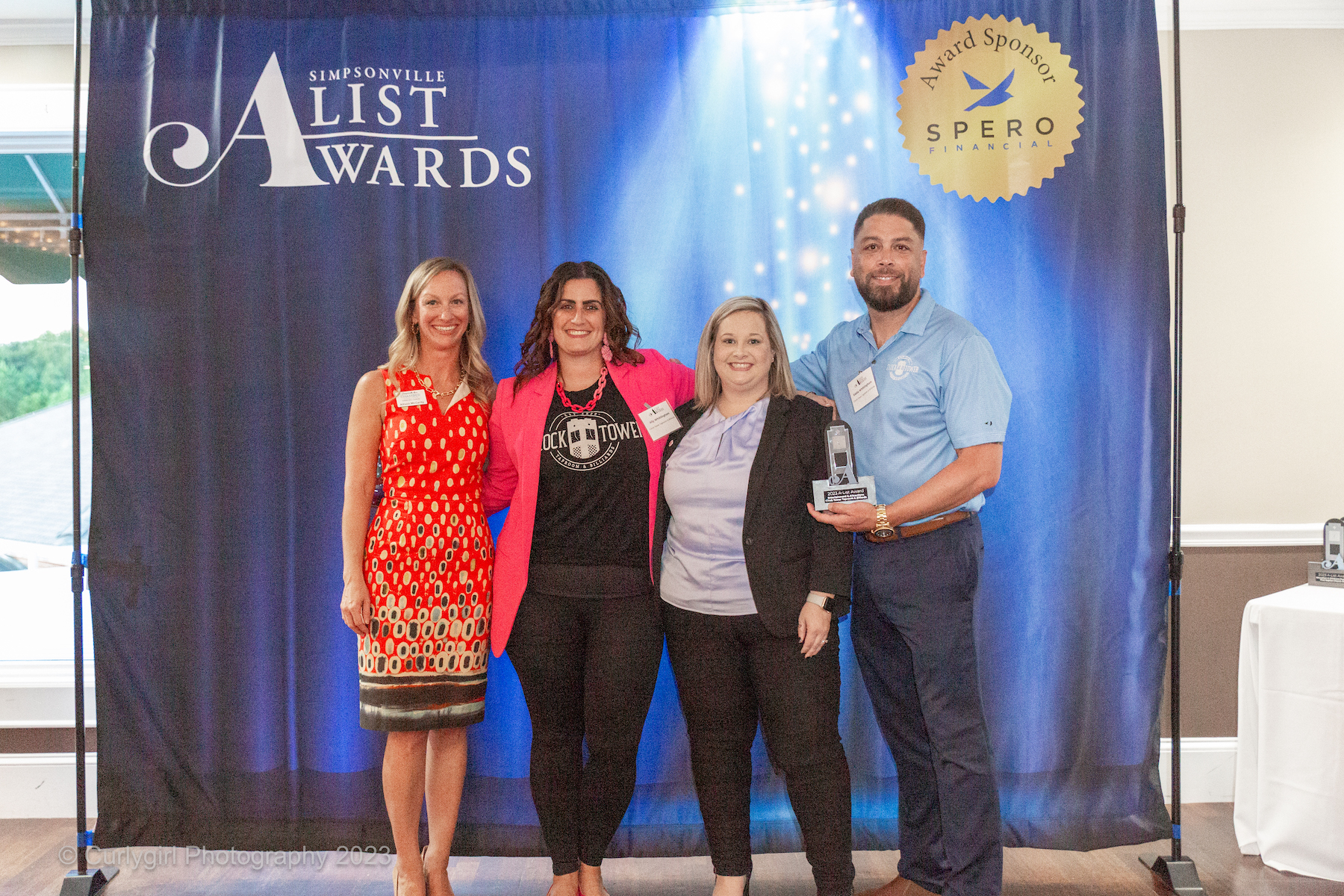 Winner: Holly Tree Country Club
Finalist: The Edge Entertainment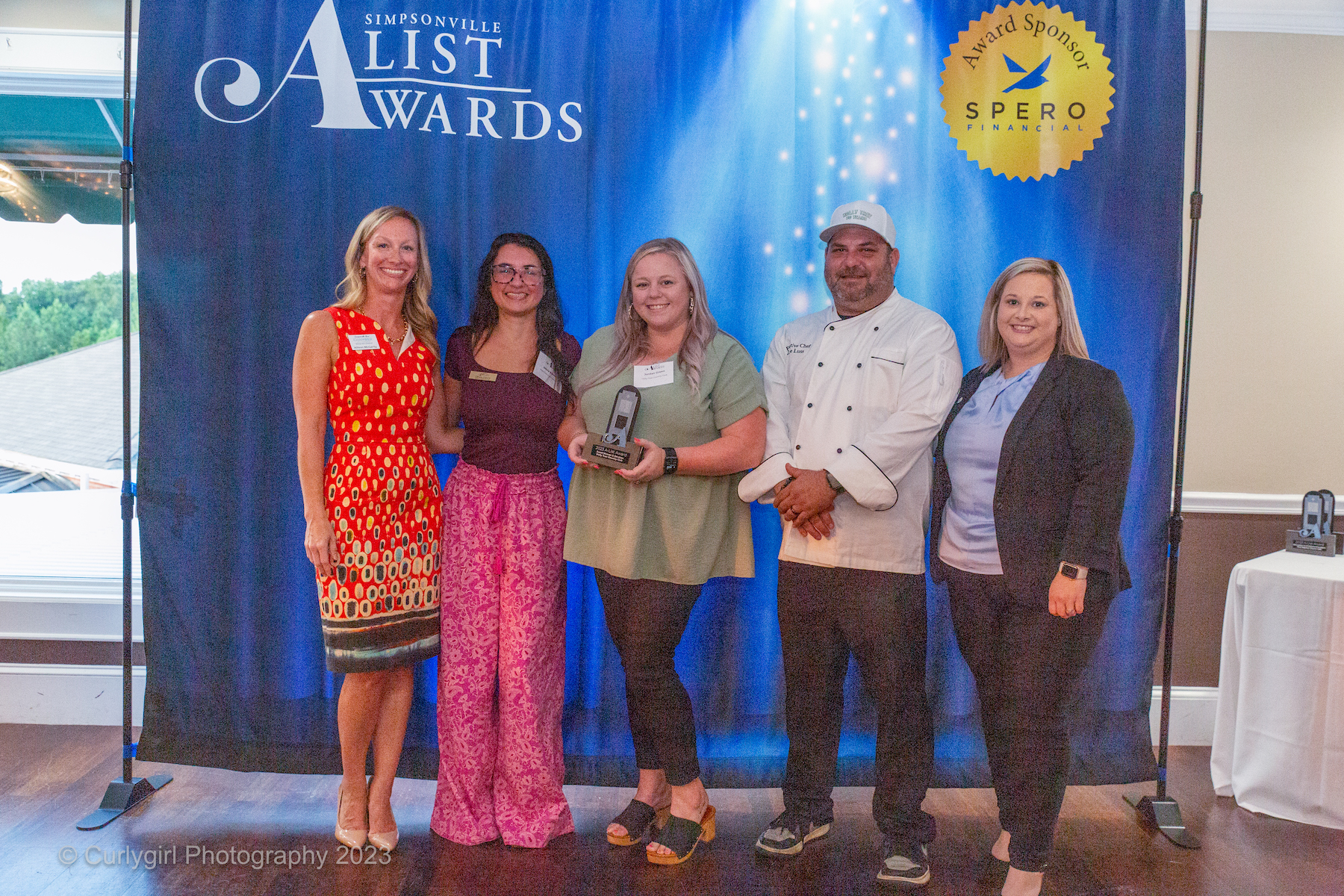 Winner: O'Malley Dental
Finalist: Enhanced Living Chiropractic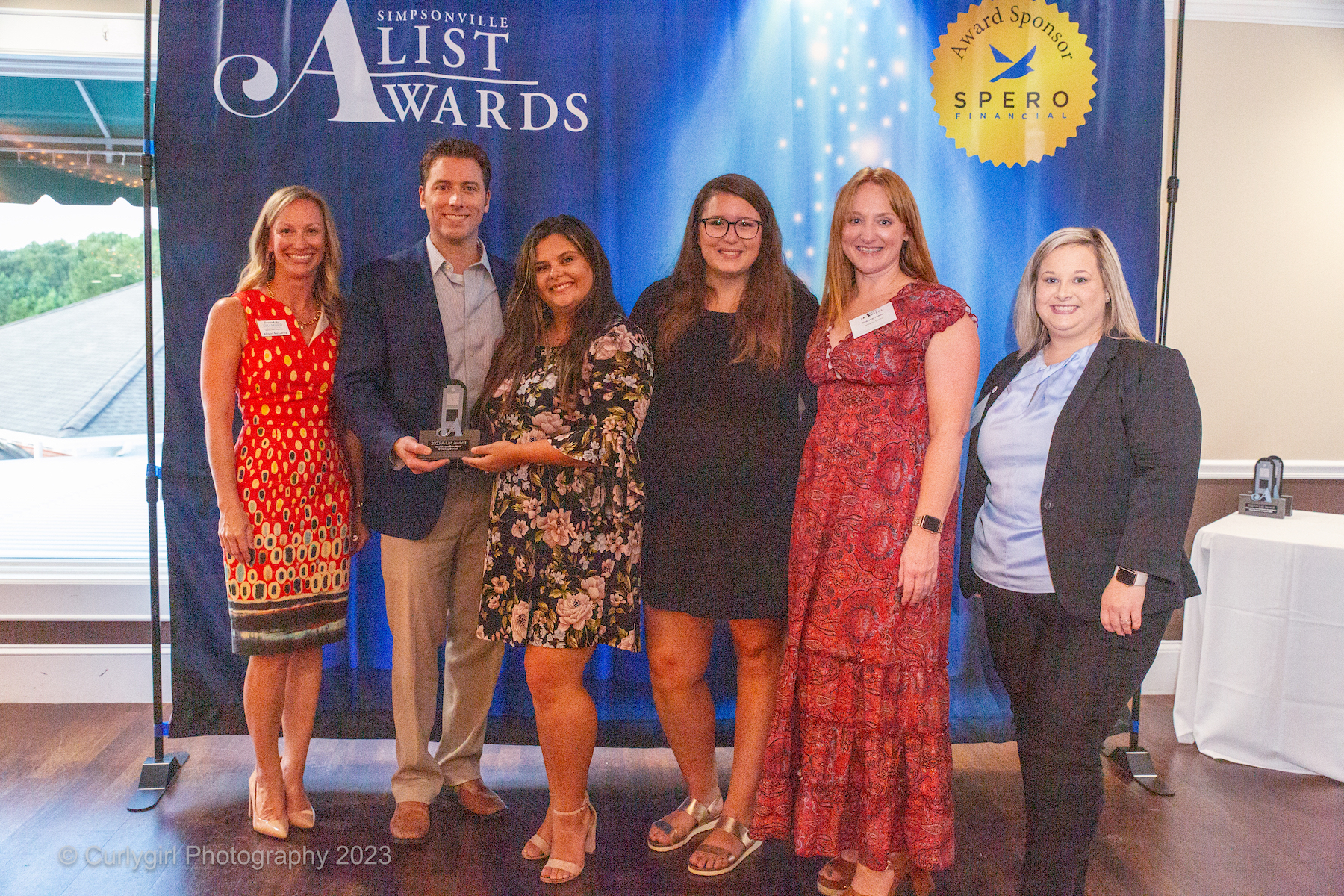 HOUSING & REAL ESTATE SERVICES
Winner: PMI Southern States
Finalist: Weichert, Realtors - Shaun & Shari Group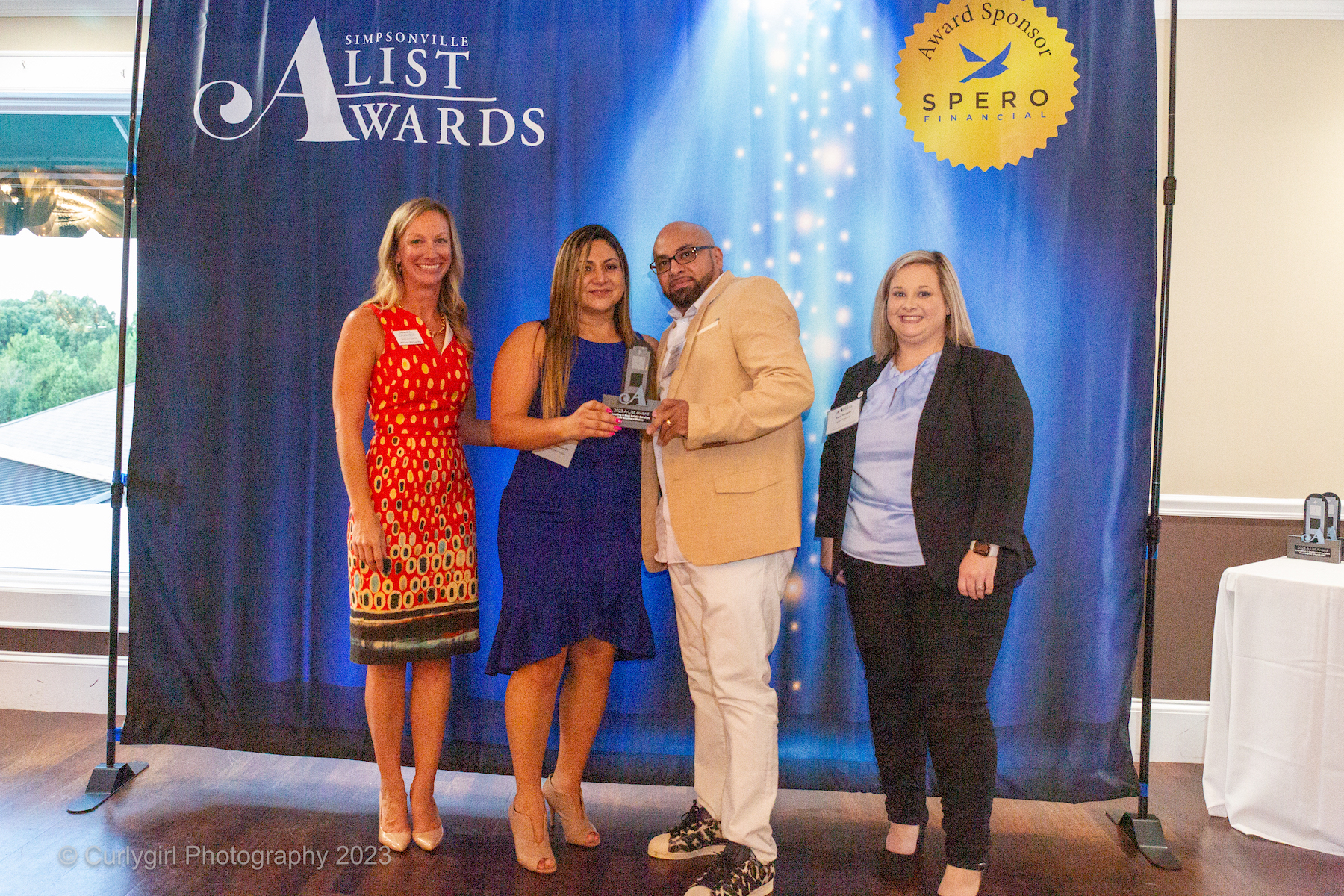 INSURANCE & LEGAL SERVICES
Winner: Derrick Law Office
Finalist: Allstate Emmalee Baker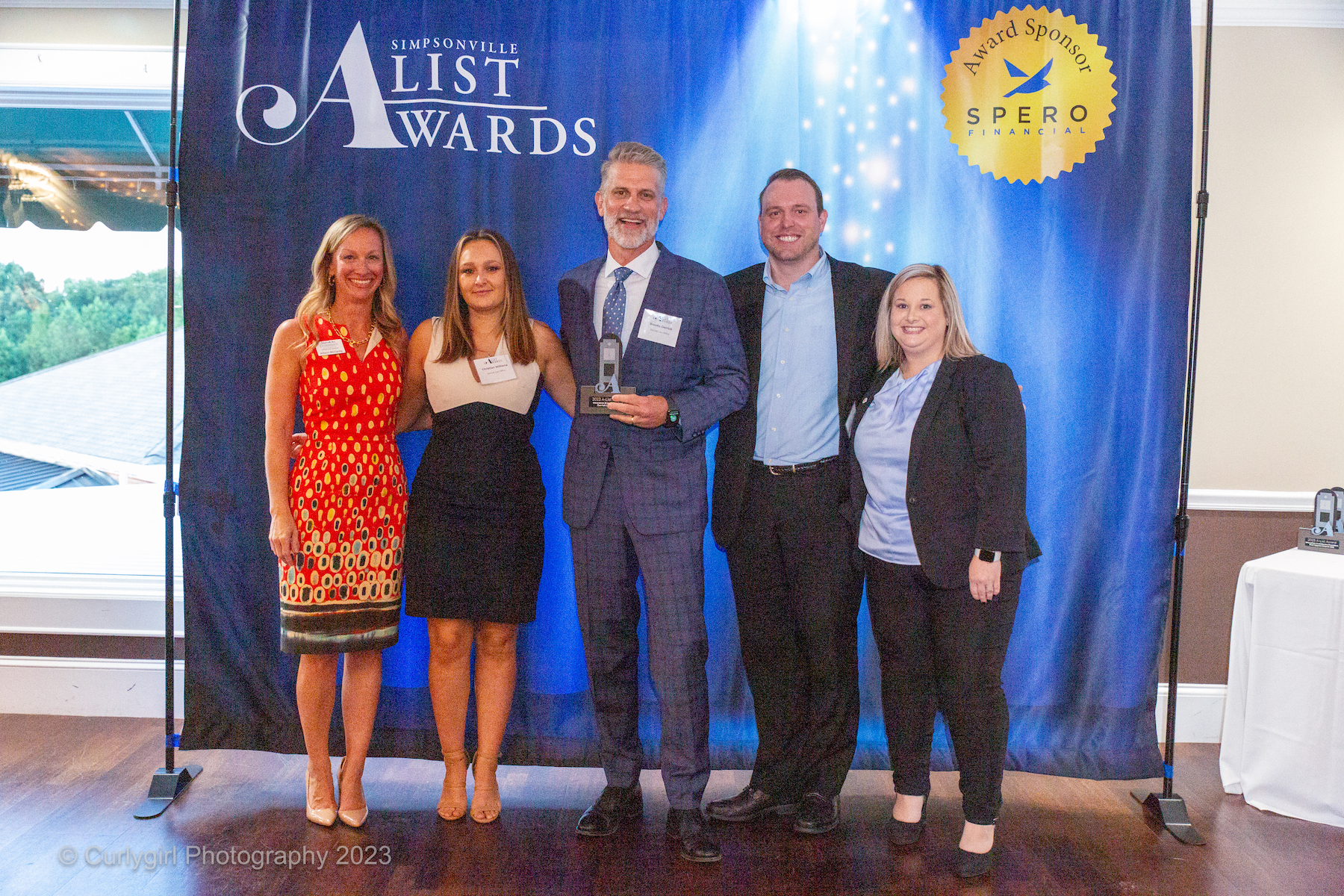 MAINTENANCE & REPAIR SERVICES
Winner: Mosquito Hunters
Finalist: Champion Comfort Experts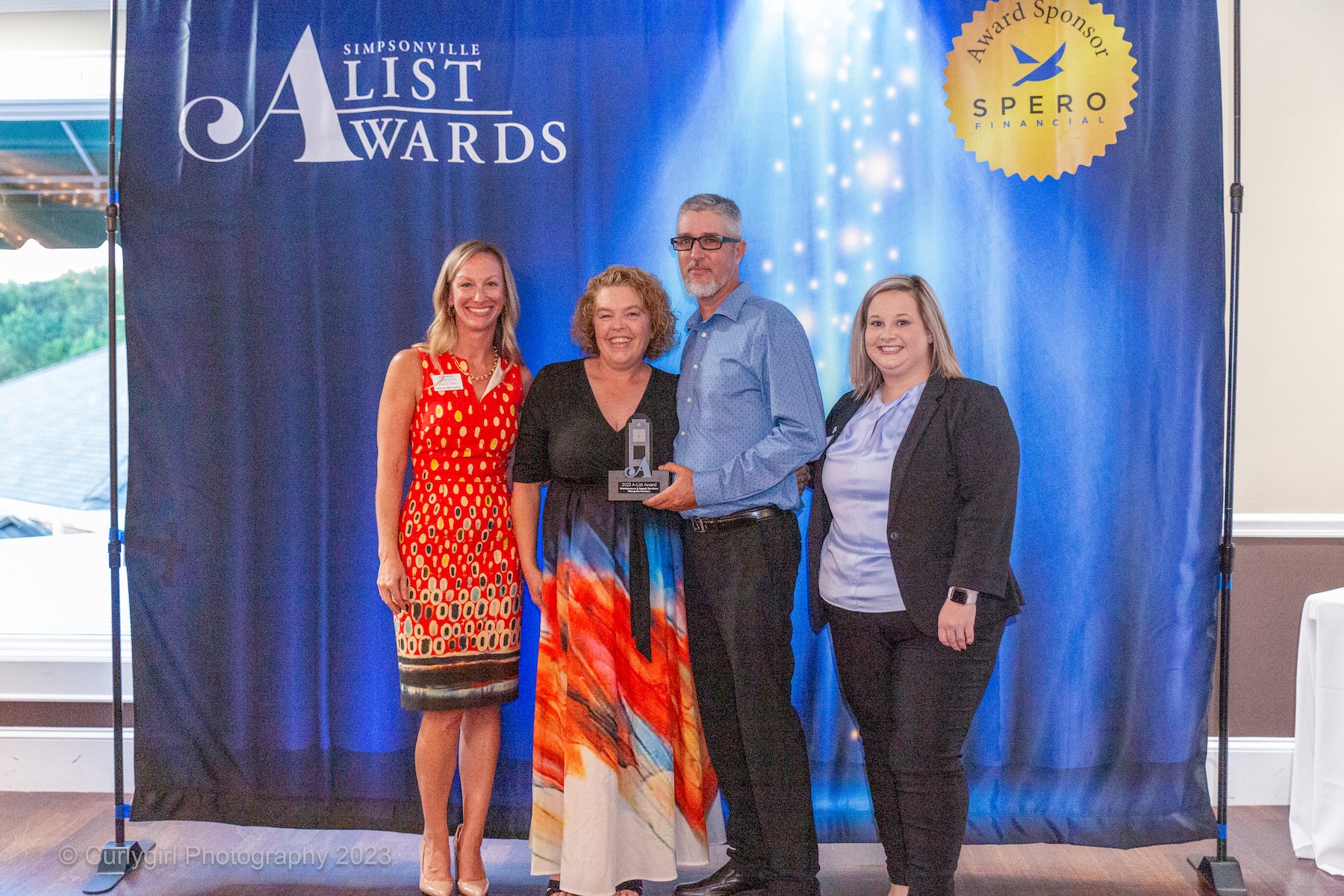 MANUFACTURING & DISTRIBUTION
Winner: Fitesa
Finalist: ClickStop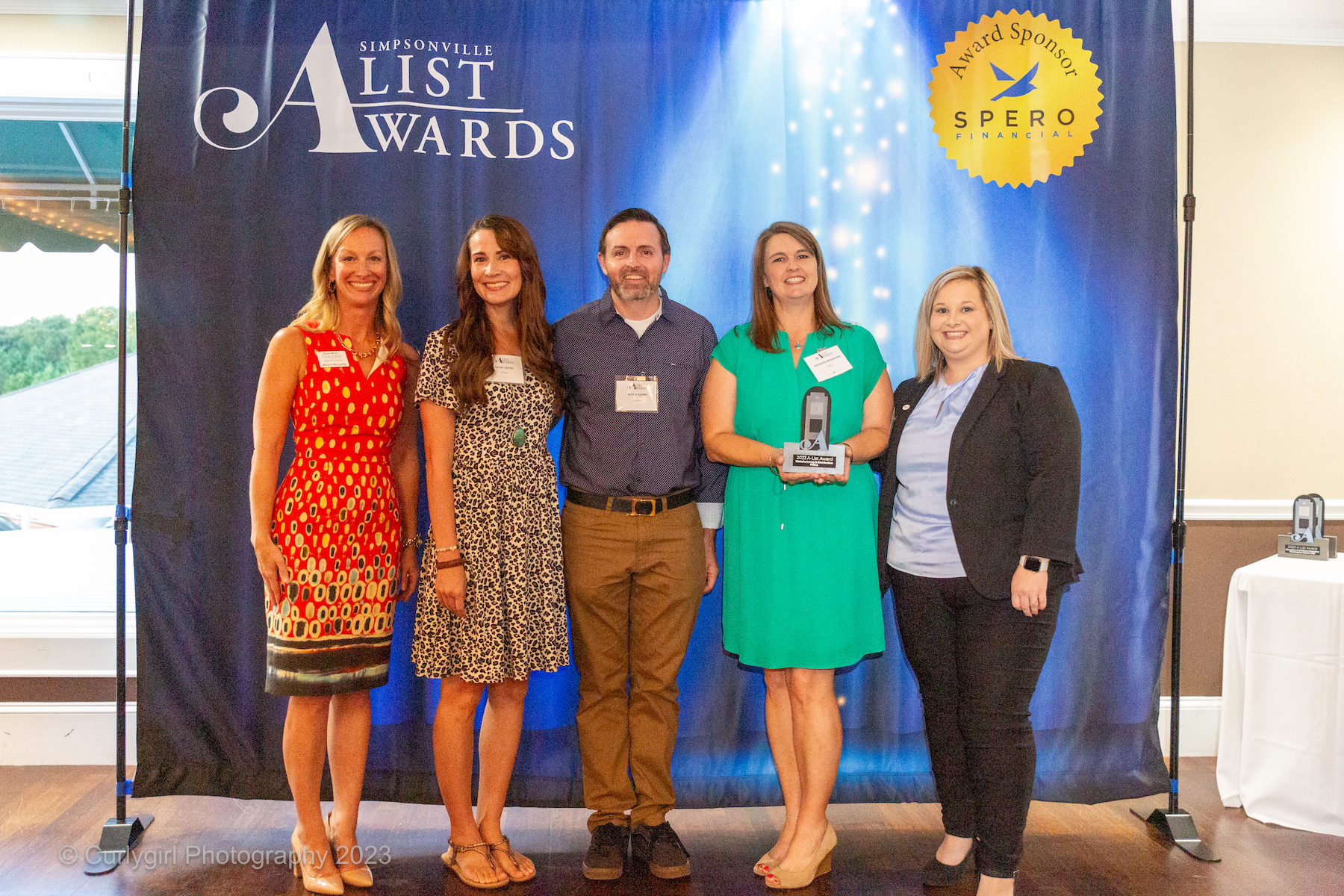 Winner: Next Steps Today
Finalist: Museum of Revolutionary War History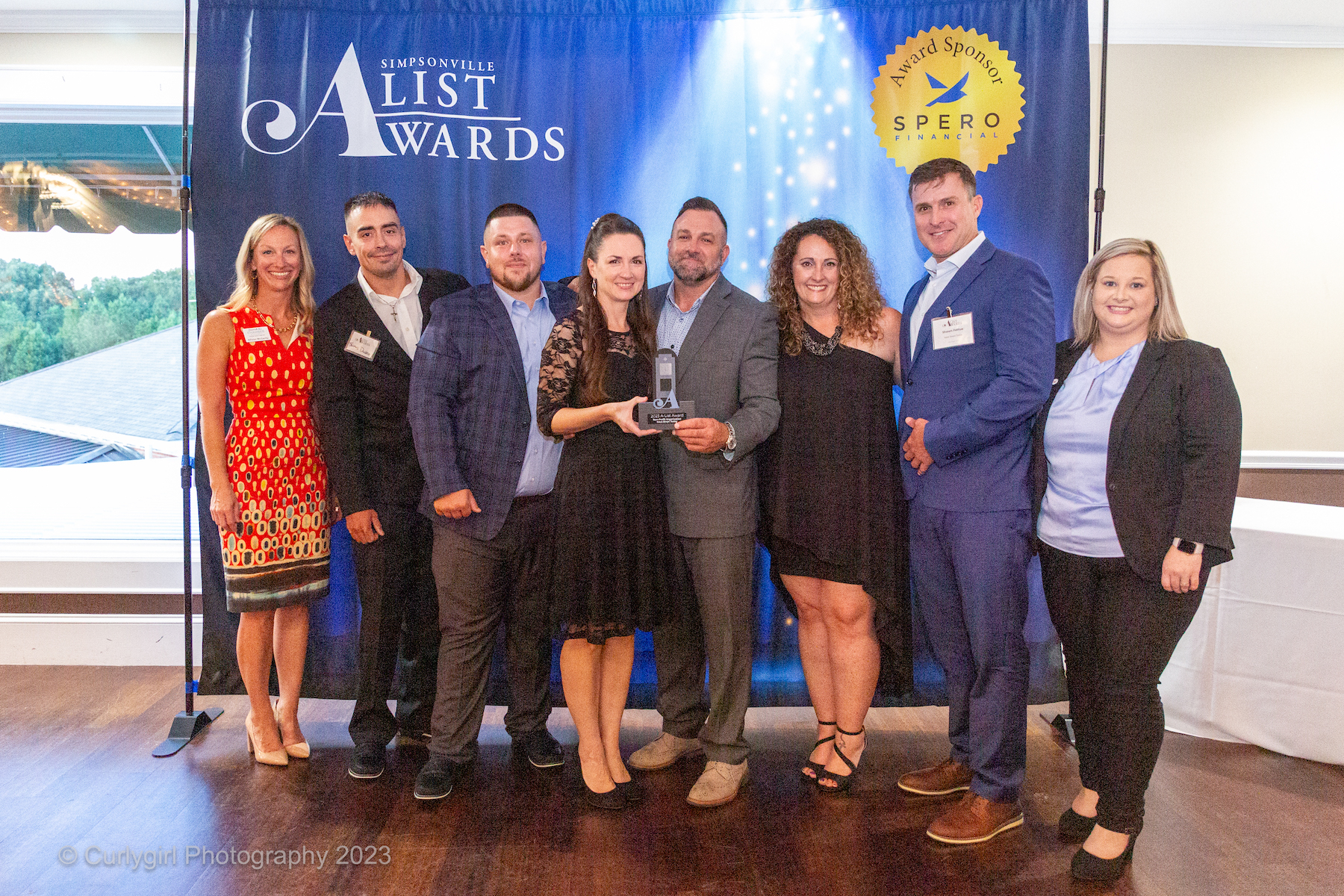 Winner: Begley's Butcher Block
Finalist: CocoBon Chocolatier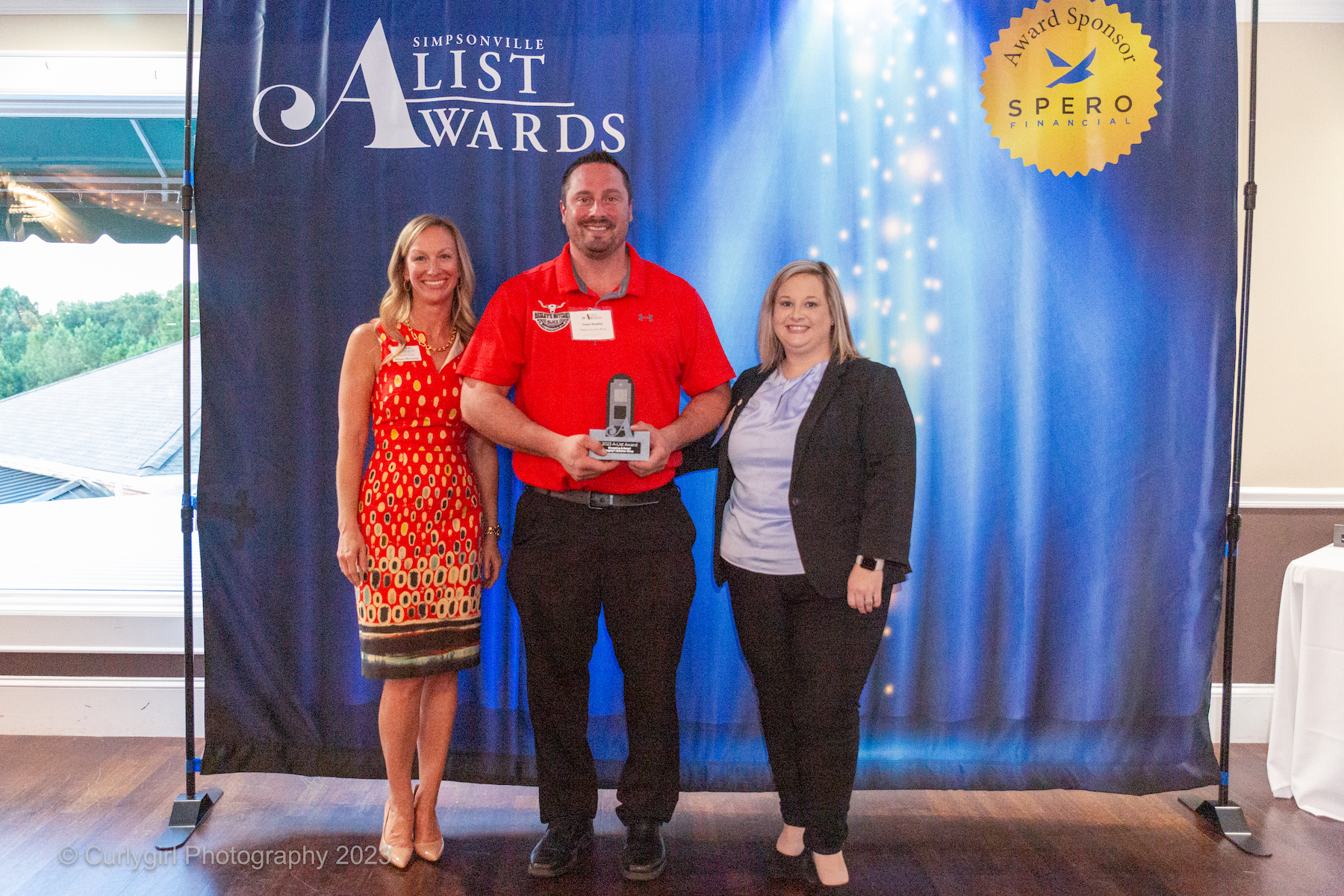 Winner: Mak & Cheesecakes
Finalist: Eggs Up Grill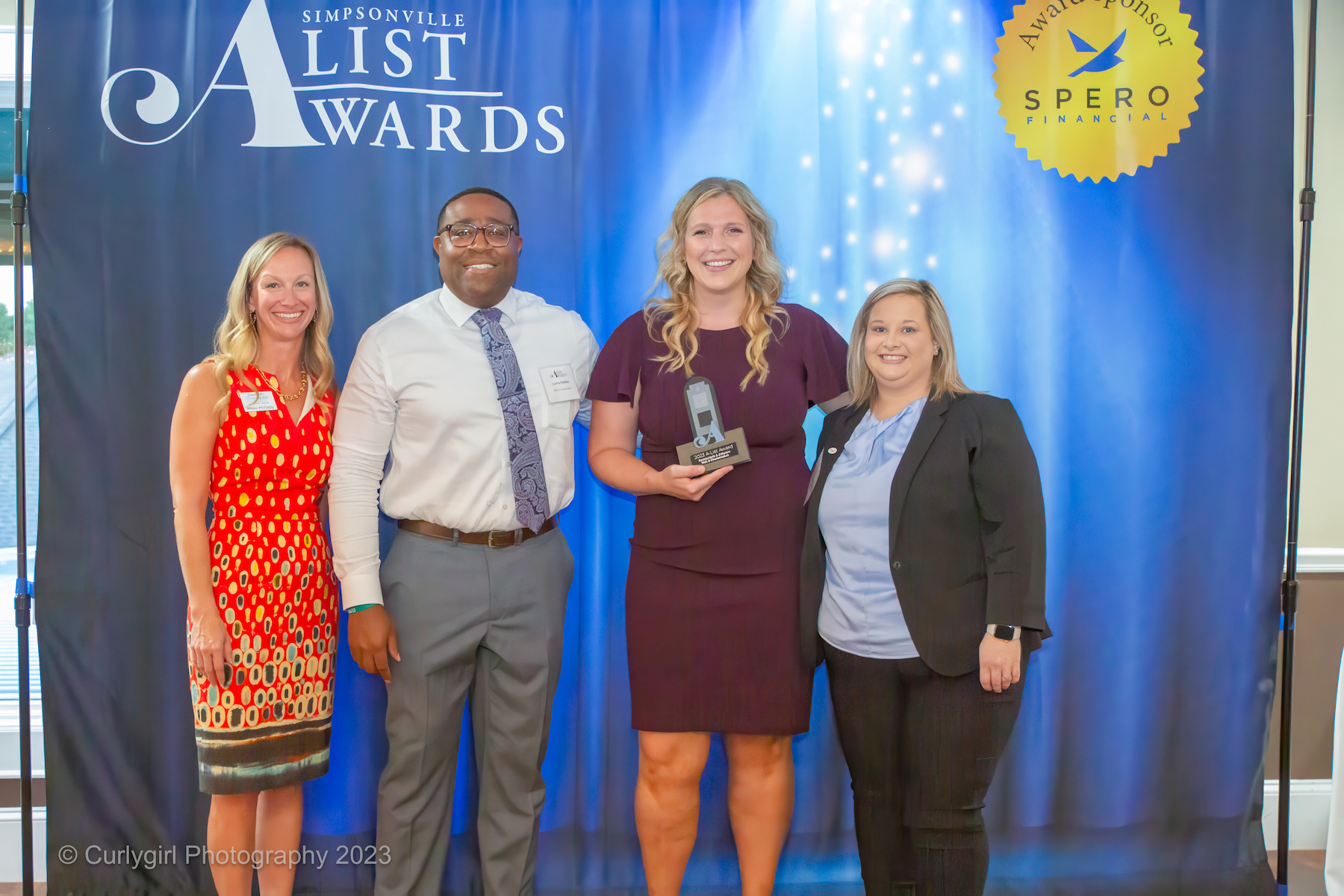 SENIOR FACILITIES & SERVICES
Winner: The Springs at Simpsonville
Finalist: Caregiver Cards Home Care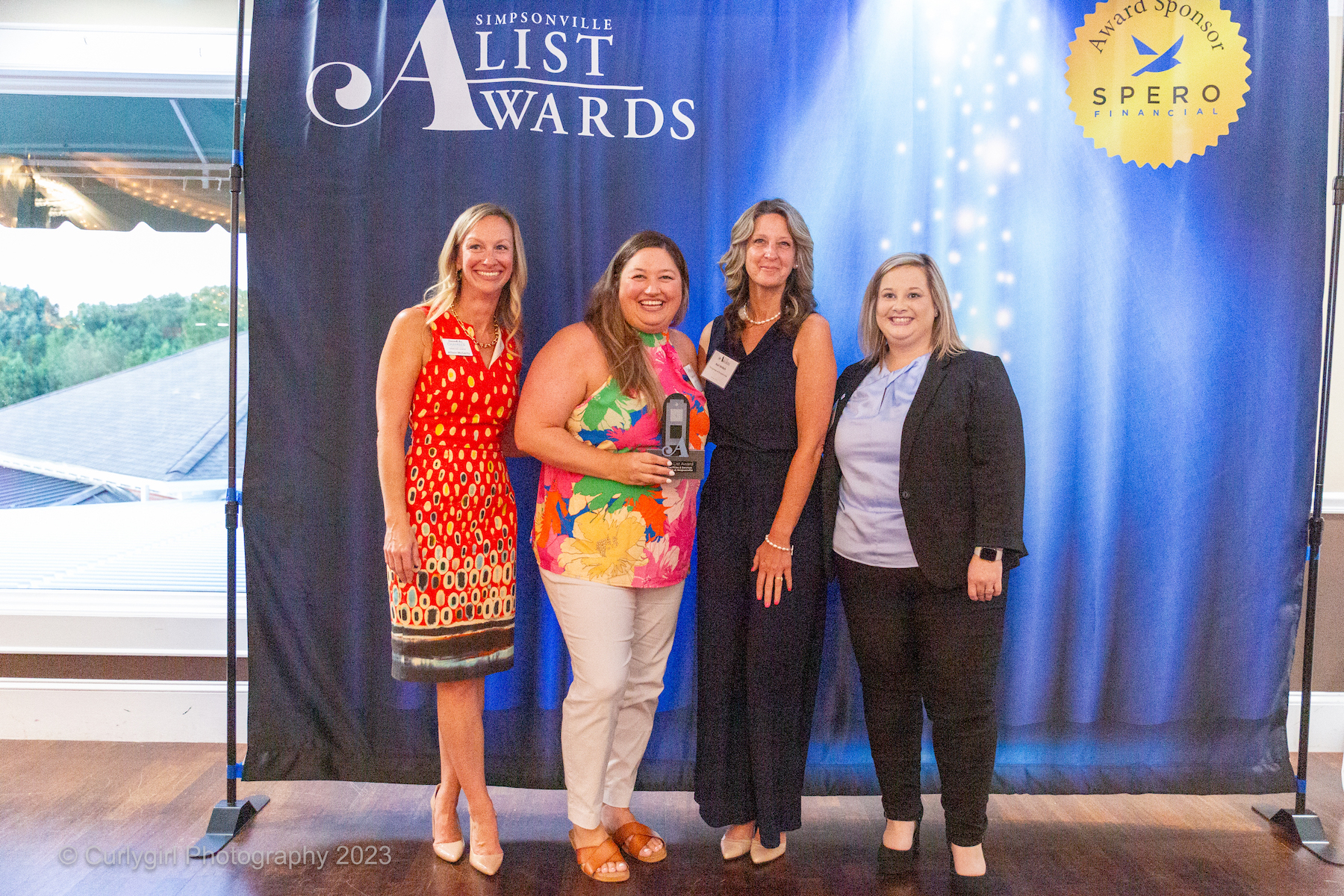 Winner: Curlygirl Photography
Finalist: Raven & Moon LLC.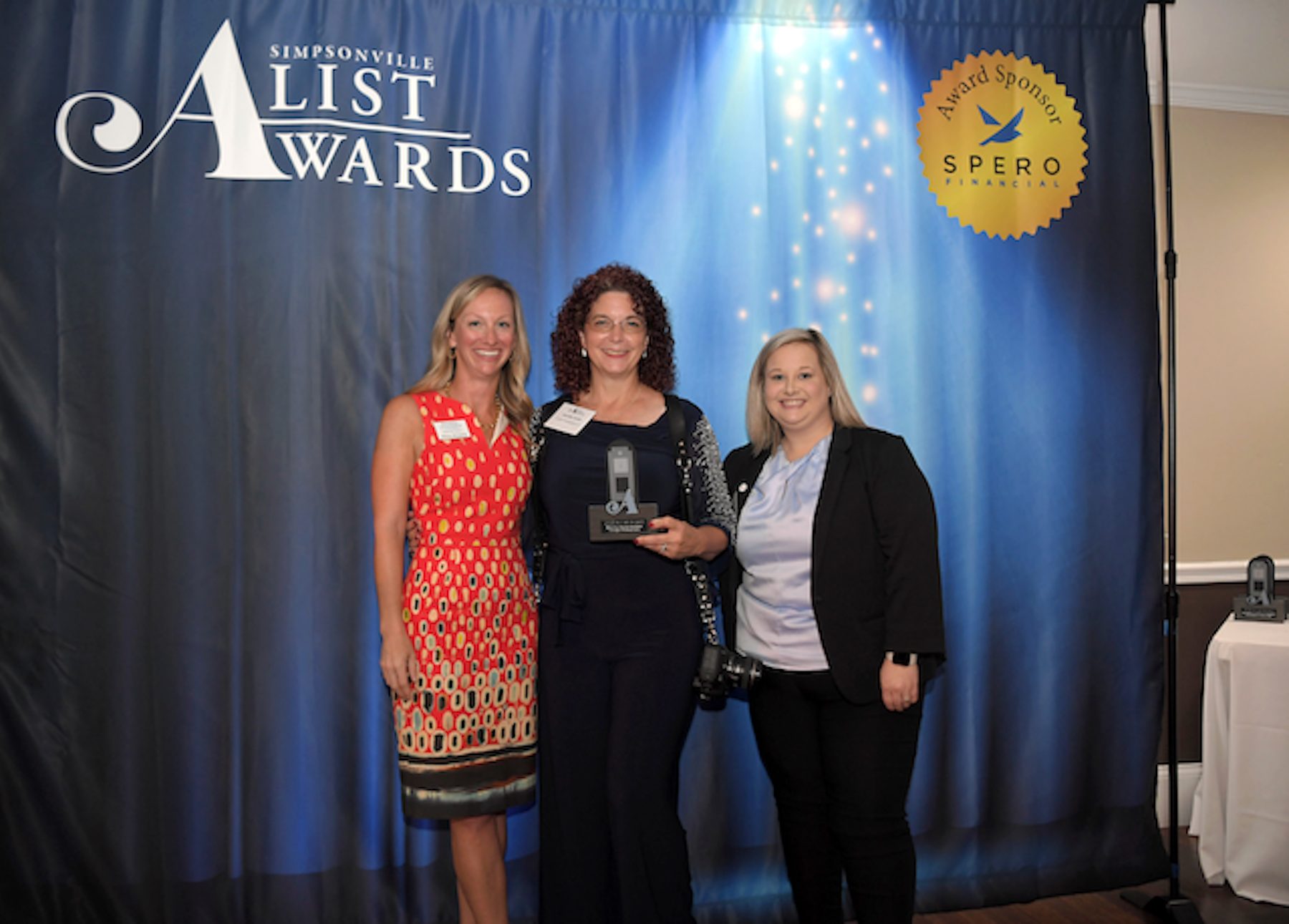 Winner: Lieutenant  Paul Patrikis
Simpsonville Fire Department
Winner: Corporal Matthew Pittman (not pictured)
Simpsonville Police Department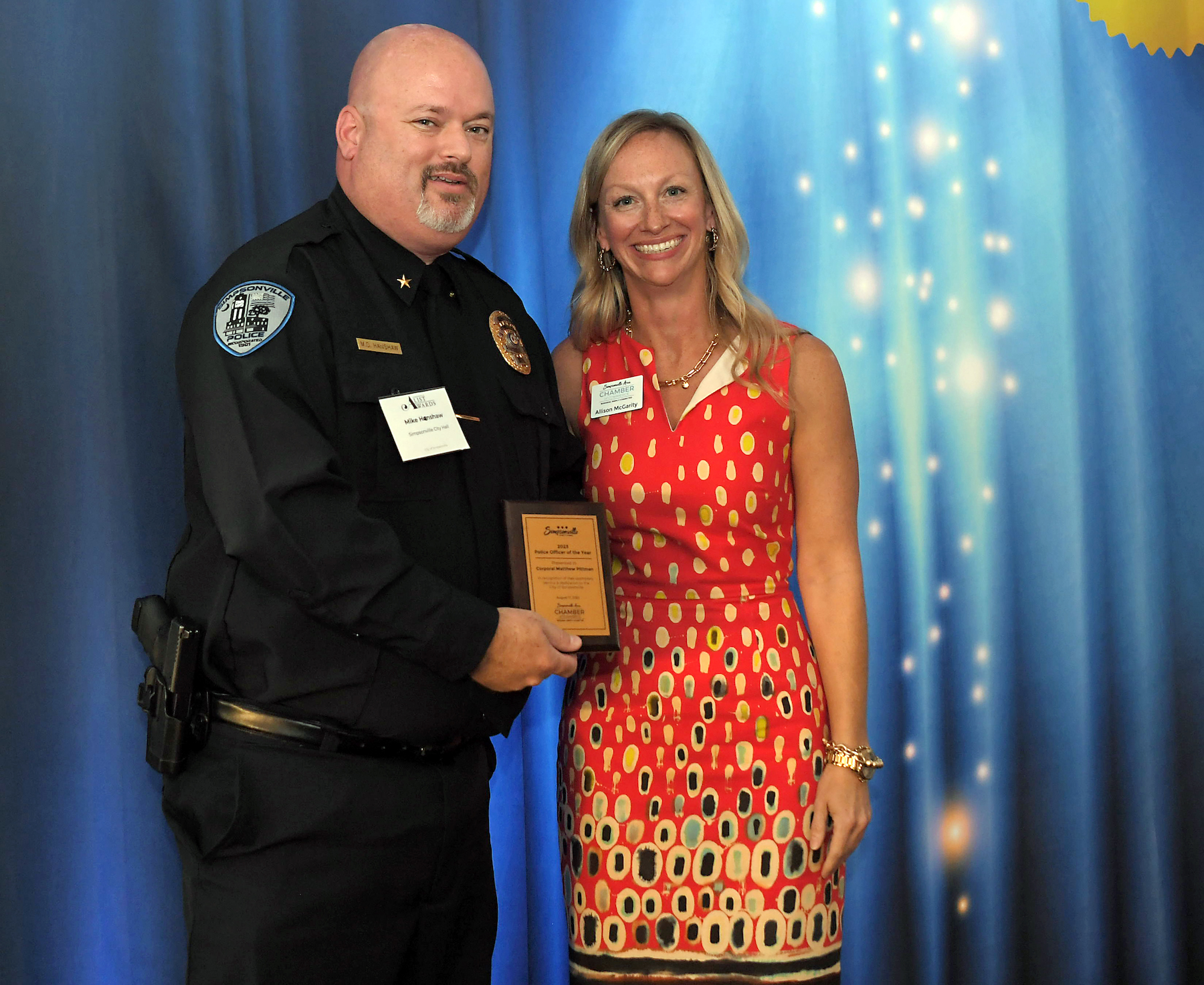 CITY EMPLOYEE OF THE YEAR
Winner: Michelle Gonzalez
Simpsonville Activity Center