Simpsonville Strong Business Listing
Find out how local businesses are stepping up to meet the needs of customers and the community.
If your business is offering any sort of modified operating hours, products/services, pick-up/delivery options, etc we will include the information on this list. Click here to use our online form to submit your information.
ALL CLEAR PLUMBING
(864) 979-7059
Currently operating regular business hours. We are following all OSHA and CDC recommendations. All meetings are cancelled until further notice. We are limiting contact between employees as well as coaching staff to maintain distance from customers and disinfect commonly handled surfaces like tablets.
UNITED COMMUNITY BANK
106 W. College Street, Simpsonville SC 29681 AND 2101 Woodruff Road, Greenville SC 29607
College Street: (864) 963-3671     Woodruff Road: (864) 240-4489
Find us online at www.ucbi.com.
PIGTAILS & CREWCUTS
2815 Woodruff Road, Suite 105, Simpsonville, SC 29681
(864) 626-3338
The salon will be closed until April 6th or further notice.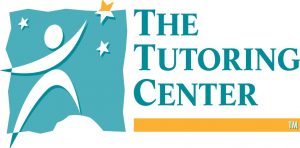 THE TUTORING CENTER, SIMPSONVILLE SC
926 N.E. Main Street, Suite A-2, Simpsonville, SC 29681
(864) 757-8338
We will be providing support for students/families needing help with their homeschool materials. This service will be on the hour starting at 9:00am and the last session will end at 3:00pm Monday through Thursday. Call in advance to schedule support sessions.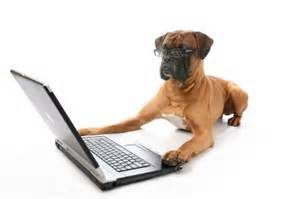 THE PUPPY NANNY
Email: Sue Conklin, puppynanny@bellsouth.net
The Puppy Nanny will be offering online training lessons via Zoom. Lessons will be free for existing clients. A private Zoom lesson will last between 30 and 45 minutes for $50 or 60 - 90 minutes for $85. Lessons can be scheduled Monday through Saturday between 9am and 6pm. Handouts will be emailed to students after each lesson.. Almost any training issue can be addressed. To schedule a lesson email Sue Conklin at puppynanny@bellsouth.net.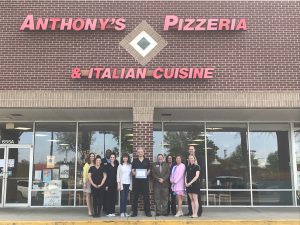 ANTHONY'S PIZZERIA
655 Fairview Rd #A, Simpsonville, SC 29680
(864) 228-9677
Offering curbside pick-up, take-out, and Bite Squad delivery options. Operating with regular business hours: Monday-Wednesday 11am-9pm Thursday-Saturday 11am-9:30pm
SEASON'S CATERING & CRAVE COFFEE
1099 E. Butler Road, Greenville SC 29607
(864) 509-6934
Offering specialized menu due to office lockdowns, school closures, and quarantines placed. Use the drive-thru window at Crave Coffee to pick up hot or cold prepared meals. A variety of meal options for just $8.00 each.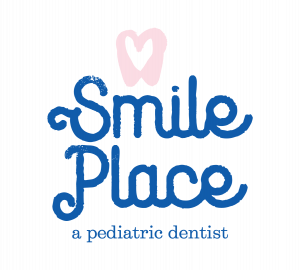 THE SMILE PLACE
219 Batesville Road, Simpsonville SC 29681 AND 11 Magnolia Cove Drive Simpsonville 29680
(864) 610-4485
Smile Place - a pediatric dentist on Harrison Bridge Road and Batesville Road will be limiting our in-office hours but will be available by phone, email and Facebook messenger. We are available to provide services via Teledentistry and to triage dental emergencies for children under 13 years of age.

PERRY PRODUCTIONS
(404) 909-7540
We are temporarily living in virtual times... We can offer video coverage so guests/clients can remain a safe distance but still be included. Virtual wedding. Virtual meeting. Virtual announcements. Convey recorded messages to your team, clients, and/or social media followers.. Extending special prices for churches/others in the upstate.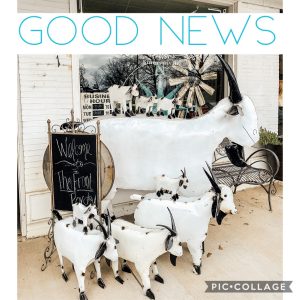 THE FRONT PORCH
We could all use a little good news, right? After heavy consideration for the safety of our customers and employees, our store will be closed until further notice. NOW, THE REALLY GOOD NEWS!!! We will be posting some items available for local pick up. Stay connected to our social media for details. Your loyalty keeps our shop alive. Thank you for your love and for supporting our small business through this time.
UPSTATE GREENS
Local Microgreen Farm. Offering online ordering. Saturday pick up in simpsonville. Heathy Microgreens full of dense nutrients.
EXPRESS PRESS
(864) 757-9652
Express Press is open for business as usual. Why? Because even in normal times, we transact over 90% of our business electronically.
Additionally, we habitually wipe down our countertop, door handles, bathroom facilities and any other places where people come in contact. We have always done this, but now we are taking extra precautions as recommended by the CDC.
Please know that we are not in panic mode – we just want to assure that it is safe to work with Express Press. Thanks for your continued support!
State Farm Insurance - Tanner Jordan Agency
413 SE Main Street, Suite D, Simpsonville SC 29681
(864) 967-2511
We are so excited to be partnering with our local restaurants! Please consider calling our office for an insurance quote! We will be donating $20 to a local restaurant every time someone calls and asks for a quote. We are hoping this helps keep their doors open because we love them so much! Stay safe and healthy! -Tanner & Team
Stella's Southern Bistro
4684 Fairview Road, Suite C, Simpsonville SC 29680
(864) 757-1212
We will be offering curbside to go & delivery. We have an lunch & dinner menu that we will be offering from 11:00am-7:30pm. We have family style dinners that can feed up to a family of 6! Give us a call at 864-757-1212
TWO MEN AND A TRUCK
4684 Fairview Road, Suite C, Simpsonville SC 29680
(864) 329-1228
We are open with normal hours for your moving & junk removal needs during this uncertain time. Our office staff is working remotely from their homes. Our movers are taking extra precautions on the trucks and in your homes by washing hands frequently, wiping down the trucks, both the cab and the box of the trucks as well as the equipment being used through out the day.
PIP MARKETING, SIGNS, PRINT
1143 Woodruff Rd, Suite H, Greenville SC 29607
(864) 234-0098
To help local restaurants who's dine-in services have been disrupted, we are offering up to 250 free take-out menus. Go to FreeMenus.PIPgsp.com for details.
Additionally, we are offering 50 free copies of resumes to anyone who has lost their job and is currently looking.  Email to orders@pipgsp.com
Open M-F  9:00-5:30
Click here to visit their Facebook Page              Click here to watch their Youtube video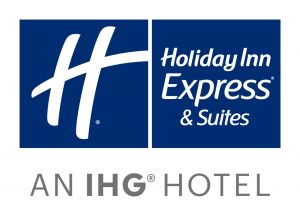 Holiday Inn Express & Suites
642 Fairview Road, Simpsonville SC 29681
864-962-3228
We are open during this time and support all of our corporate guests. Please know that we have taken this time to ensure our hotel is sanitized multiple times per day.
Hours of Operation: 24 hours a day. Only authorized employees and registered guests with existing reservations will be allowed to enter the building. Doors are locked each evening at 6pm and guests with keys will be able to enter the building using their room key.

Greenville Financial Empowerment Center
864-467-7503
Monday to Friday, 9 am - 5 pm
The Greenville Financial Empowerment Center is offering remote financial counseling in order to assist with anyone impacted financially by COVID-19. As always, this service is free of charge and available to all residents, regardless of income level. We want to assist you in protecting your financial health during these uncertain times and will work with you in whatever capacity you need.
MaidPro Greenville
(864) 614-8082
Empty Commercial / Social Gathering Spaces: 7am-10pm
High Touch Commercial Spaces: 7am-10pm
Residential Services: 9am-4pm
MaidPro Greenville is open and has trained cleaning professionals available to sanitize, clean and disinfect empty churches and office spaces. We have also added a high touch disinfecting service for commercial offices, convenience stores, and other businesses that remain open. We are still serving residential clients where we are able to observe social distancing rules or where we can clean a home where the residents are not at home while we clean.